---
Campbelltown Dentist


Cosmetic Dentistry

Improves the appearance of your teeth and helps you smile every single day.
---
Cosmetic Dentistry
From your local Campbelltown Dentist, Centric Dental Views
Cosmetic Dentistry aims to improve the appearance of your teeth and gums
Teeth Whitening is one of our most popular cosmetic procedures
Bonding and Veneers can close gaps between your teeth
Straighten your teeth with Invisalign and Smile Tru Clear Aligners
Cosmetic Dentistry - From teeth whitening to teeth straightening
Teeth Whitening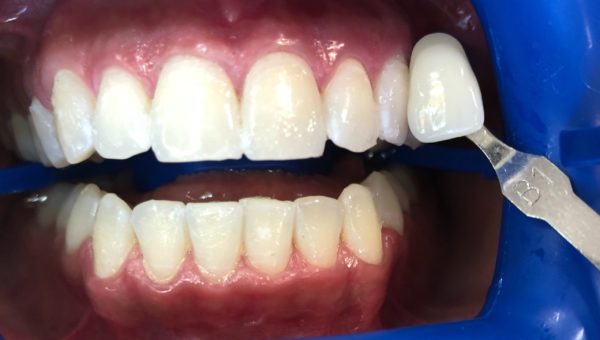 One of the simplest and most affordable ways to enhance your smile is Teeth Whitening and here at Centric Dental Views we have a couple of Whitening options.
Whether it is in chair (ZOOM) or take-home whitening, we will find a whitening solution which suits you, your lifestyle and your budget.
The first step before we start whitening treatment is a thorough examination where we discuss the most suitable whitening treatment for you. At this appointment we can take impressions to make customised whitening trays and discuss whether a scale/clean is needed before you start.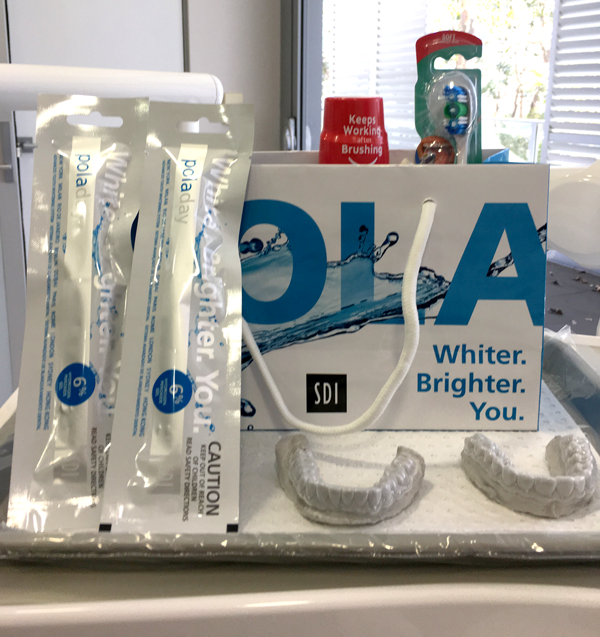 Take-home whitening: Once your whitening trays are ready, we will give you instructions on how to use the trays and apply whitening gel at home. Some patients prefer to whiten while they sleep, others prefer to whiten during the day. Day-time whitening is usually done for 30-60 minutes and can be done while watching tv, driving to work or reading a book!
On average, we find that patients achieve their desired shade after about 2 -3 weeks sometimes, however, it may take a little longer. You are regularly monitored and followed up during this period.
In-Chair Whitening is an excellent option if you would like immediate results and if you have a special occasion coming up. It is usually a 90-minute appointment where a stronger whitening gel is applied to your teeth in chair. There are 3x 15-minute sessions during this appointment where Zoom whitening gel is applied and the Zoom light is used. Your lips and gums are isolated and protected the whole time.
Whitening can sometimes cause sensitivity and In Chair whitening is not the recommended option for everyone. Whitening results can vary and the shade achieved can depend on a number of factors which Dr Ilic will discuss with you during your consult appointment.
At the end of your whitening appointment you will also receive a take home whitening kit to continue treatment and stabilise the shade achieved. Follow up appointments are also organised to monitor your progress.
See our Blog for more information here
Porcelain veneers
Similar to putting acrylic fingernails on top of natural nails, the front surface of your tooth can be covered with a thin, translucent, shell of tooth-coloured porcelain made to fit over your teeth. Veneers require only minimal drilling and are used to enhance the shape or colour of teeth, mask imperfections, close gaps between teeth or to cover up staining.
Composite Veneers - (also known as dental bonding)
Using tooth coloured dental filling materials, composite veneers are used for the same purposes as porcelain veneers. The main advantage of composite veneers is that there is generally no drilling of tooth substance, they are more affordable and can be done in one visit.
Teeth Straightening
Cosmetic teeth straightening with clear aligners has become an increasingly popular procedure over the years and it seems to be the preferred option for patients who don't want to wear braces or for those whose teeth have moved since having their braces removed.
Dr Ilic is a certified provider of Invisalign Aligners, Tru Smile aligners and Inman Aligners and although they are all excellent options, they are not suitable for all situations. This is something Dr Ilic would discuss with you at your consultation appointment. All are removable and need to be worn for 20-22 hours a day for best results, so they do require a fair bit of commitment.
So if teeth straightening is something you may be interested in - just give us a call or message us on Fb/Instagram to book in your free orthodontic consultation.